minute read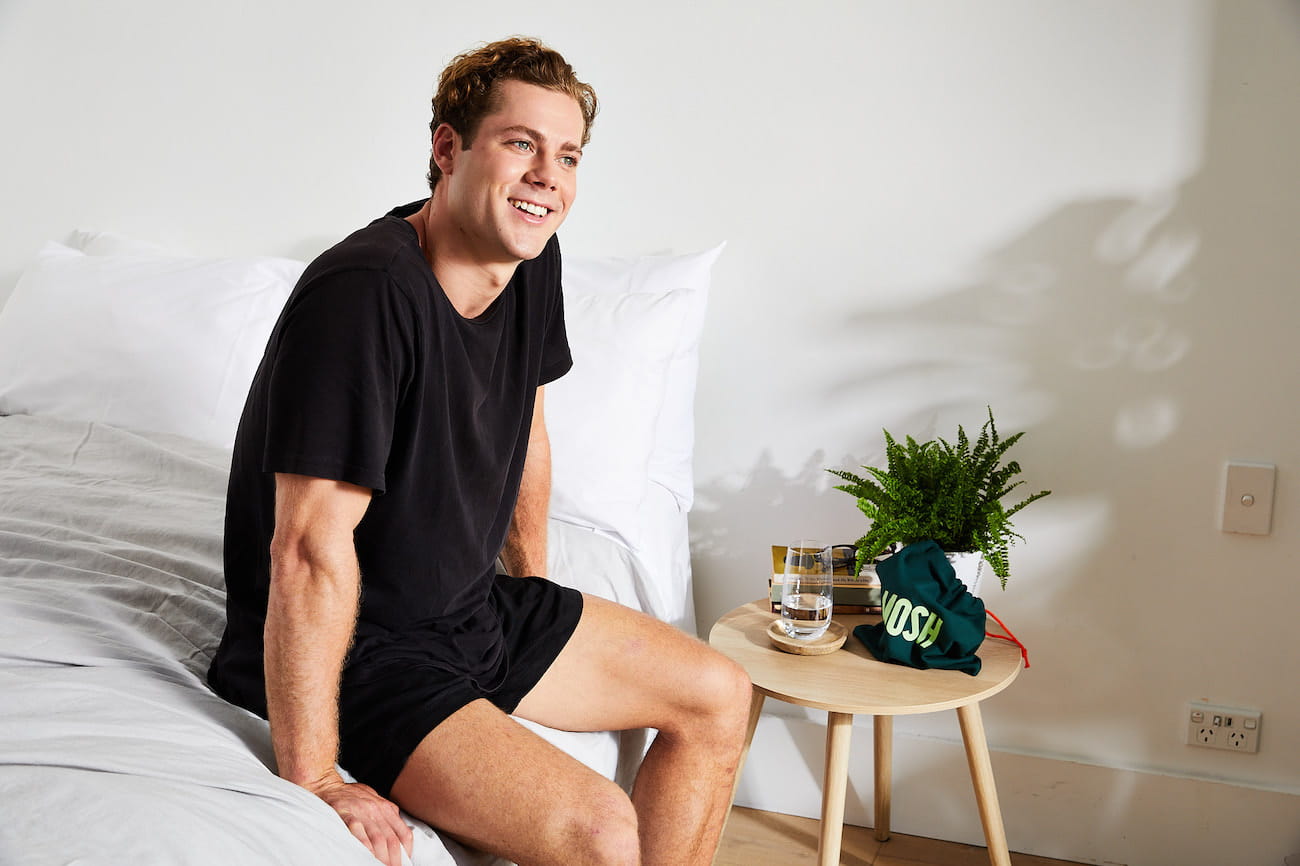 The hair loss treatment industry is a big market. With many hair loss treatments available, there's a lot of conflicting information, but we know it's worth billions.
Statista predicted that the worldwide hair loss treatment market would hit $3.9 billion AUD in 2017 ($2.8 billion USD).
Other sources say it's worth $9.75 billion AUD ($7 billion USD).
According to a IBISWorld Industry Market report, the hair loss treatment manufacturing industry (hair transplants or other surgical treatments) was worth $5.02 billion AUD ($3.6 billion USD) in 2016.
Why don't we have consistent figures? For starters, many companies who provide hair loss treatments aren't public. So they aren't obligated to share revenue numbers. If they do volunteer their data, there's no guarantee that it's accurate.
Surveying guys about how much they spend on hair loss treatments isn't a valid method either. Hair loss is an embarrassing issue for a lot of guys. Plenty of men aren't willing to talk about their hair loss or what steps they take to treat it.
However, regardless of the hair loss treatment industry's actual size, it's worth a ton of money. It means there are a lot of men in the world desperately trying to treat their hair loss.
Moreover, most of them are unsatisfied with their results.
When we started Mosh, our goal was to disrupt that industry. We wanted to change the way men address their hair loss. We wanted to create a unique, effective, and affordable experience to help you through your challenges. We didn't want to create just another product on a shelf.
At Mosh, we've created a unique, effective, and affordable experience to help you through your hair loss challenges.
So why choose Mosh?
1. We Value Your Discretion
Hair loss is a complex, emotional issue. Plenty of guys have no problem talking about their hair loss and displaying it proudly, but there are also a lot of men who prefer to be discrete about it.
If you're one of those guys who prefer their privacy, you know that buying a hair loss treatment in a store would be uncomfortable and embarrassing. Even if you manage to sneak through self-checkout, you still have to carry that box around. What if you run into someone you know?
Even having a face-to-face conversation with your doctor could be awkward, especially if the doctor is someone who's never dealt with hair loss. They may not take your concerns as seriously as you would like.
Like all medical concerns, hair loss should be treated with privacy and discretion. You deserve to treat your hair loss without discomfort, self-doubt, or stress. At Mosh, we create a discrete experience for our customers in two ways:
First, there's no need to have a face-to-face meeting with anyone. Mosh exists entirely online. You'll talk with our doctors and customer support team via video/phone call and send the occasional photo. No embarrassing situations.
Second, we deliver your products directly to your door in discreet packaging. There's no need to visit a store or pharmacy. Your neighbors will have no idea what you receive each month.
With Mosh, you can keep your hair loss and treatment situation private.
2. Treatments are based on Science and Facts
Sadly, there are a lot of ineffective hair loss treatments available these days. Men have been trying to cure baldness for ages. The result is an endless parade of products that claim to treat hair loss by one mechanism or another.
Plus, there are many companies who produce remedies they know won't work to take advantage of desperate guys who are willing to try anything. These snake oil salesmen get away with it by making vague claims like "helps men who are balding" or "treats men with thin hair." They avoid making real claims because they can't back it up with evidence.
That's not how we do things.
Our doctors know that often hair loss is a genetic condition that must be treated medically. We don't burden you with scammy products that aren't backed by scientific evidence.
Furthermore, we know that every bloke has different needs. One-size-fits-all approaches are rarely effective, especially when you're dealing with such a personal problem. That's why we offer medical and non-medical options.
So we tailor our treatment programs to every man. When you contact Mosh, our team will create a custom treatment plan just for you. Then you get follow-up support by the medical team (including a nurse and doctor) to ensure results and compliance.
3. We Know Treating Hair Loss is a Journey
Conventional hair loss treatment providers all work the same way: They sell you a product and abandon you as soon as they have your money.
They insist they have the hair loss cure, but don't offer any evidence.
They don't provide education and support.
They don't make sure you're using the product properly.
They don't care about your results.
Some could care less whether you get any results at all. Some would be perfectly happy if your problem remained, so you continued buying their products forever. At Mosh, we know that treating hair loss is a journey. We think of treatment as an ongoing endeavour, not a one-time affair.
It's not like you'll stop caring about hair loss next month or next year. Naturally, you want to keep your hair as long as you can. However, since hair loss is a genetic condition, your body will always work against you. You have to treat hair loss indefinitely.
Unlike other hair loss treatment providers, we offer comprehensive treatment plans that address your hair loss month after month, for as long as you want to treat your hair loss. (We recognize that at some point in your life you may decide to stop treating your hair loss, and that's fine with us as long as you're happy). How do we help you along your journey?
We keep it convenient. You can run through the entire process without leaving your home (including conversations with doctors).
Regular nurse follow-ups to make sure you're healthy and on track.
Educational materials and support so you can fight your condition with knowledge.
Ongoing medical support and advice.
We don't just sell a product. We hold your hand throughout your journey.
4. We Make Price a Non-Factor
When it comes to your appearance, you're willing to spend some money, but everyone has a budget.
Sadly, hair loss clinics are notoriously expensive. Many charge hundreds of dollars per month for in-person consultations. Then they push countless products on you, like laser light therapy and scalp massages - services that aren't backed by science.
However, that doesn't mean self-treatment is any cheaper.
Hair loss clinics alone can cost nearly $1,400 AUD per year. That's just for the basic packages. You'll have to spend another $400 to $500 per year on growth stimulants and supplements.
Moreover, that doesn't include the hours you'll need to learn the complex science of hair loss and treatment and comparison shop. You need a dermatology degree.
Surgical hair restoration procedures (hair transplants, namely) are out of the question for most guys, too. Light transplant work can run up to $10,000 AUD. Some can cost as much as $20,000!
You shouldn't have to liquidate your retirement accounts to regain your youthful appearance. We strongly think the price shouldn't be a factor when you consider hair loss treatments, which is why our program is affordable on any budget. Plus, as an online clinic, we don't have the overhead of other clinics so that we can pass those savings on to you.
Here's how we make Mosh less expensive than traditional clinics:
One price every three months. There are no surprises.
There are no long-term contracts. If you decide to cancel, you can do it right from your account (there are no high-pressure salesmen to evade).
We offer a Mosh Service Guarantee. Not satisfied with our service? Just request a refund. T&Cs apply.
Furthermore, our prices are transparent. You know what you're getting and what the costs are.
We're proud to say that we're currently helping 1,000+ Australians get their youth and confidence back. We see reviews like this every day:
"There is no perfect miracle cure, blokes gotta change their lifestyles to achieve the best results, but Mosh definitely gave me the helping hand I needed to address what was happening to my hair and also my health in general." - Lachlan G.
P.S. Mosh doesn't just provide the best hair loss treatment programs; we also specialise in online impotence treatment medication programs, click to book your free ED consultation with a doctor, get started today.