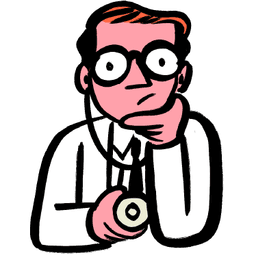 Aussie doctors
We work with leading doctors who'll help you understand your health needs

Trusted by over 75,000 Aussies
We've helped a heap of men to look great and regain their confidence. But who's counting.

Modern, effective treatments
Our treatments are modern and tailored to your needs.
Want a personalised weight loss plan?
Complete a quick questionnaire and receive a plan from your doctor.
Get started
[1]Mosh weight loss programs are recommended in conjunction with a healthy diet and regular exercise
Results that speak for themselves
Program type
Weight loss medication
Program type
Weight loss medication
Program type
Weight loss medication
Program type
Weight loss medication
Results may vary. Treatments might not be effective for everyone. Speak to a doctor to understand what is going to be right for you.
Any contribution of Mosh programs to weight loss must be considered in the context of a healthy diet involving the consumption of a variety of foods and including regular exercise
Where we differ to all the other weight loss programs
(Liposuction, gastric sleeve, lap band surgery)
Up to $25,000
More costly investment
Significant risks associated with surgery
Lengthy recovery period
Potential to lose more weight
(Medication, Dietitian Support, Meal Replacement Shakes + More)
From $9.51/day
Personalised weight loss programs approved by doctors
Designed to achieve long term results
Ongoing support from a team of Aussie health experts, 100% online
Access health experts, modern treatments, meal replacement shakes and more
Health & Wellness "Trends"
(Crash diets & exercises)
Up to $500+
Short term results that don't often last
Relies solely on your discipline and willpower
High rate of failure
Often not backed by science
Get started
Make informed decisions about your weight loss journey. Complete the quiz and speak to a doctor to discuss which treatment options are appropriate for you.
Knowing your BMI helps determine any health risks you may face if you're outside of the healthy range.
Please enter your weight and height as accurate as possible
Body mass index, or BMI, is used to determine whether you are in a healthy weight range for your height. It is useful to consider your waist circumference as well as your BMI.
Aussie experts to help you achieve the best results
All doctors we work with are 100% independent and not on a Mosh payroll - no dodgy commission structure for writing unnecessary prescriptions. This means that our doctors have no incentive to pressure you into an expensive or unnecessary treatment plan. The only thing they have is your best interests at heart.
We only work with Australian doctors registered with AHPRA, so we guarantee that you'll speak with a trusted doctor who is in the same time zone.
Mosh is all online. This means our doctors are not bound to a single geography so they are able to consult far more guys exactly like you about men's health than our family GPs. We also schedule peer to peer sessions for Mosh doctors to share learnings and new treatment options, so you always receive the best treatment and advice.
The treatments on offer include a range of medical, over the counter and coaching solutions. Prescription treatments may come in tablet or injection form and require an online consult with a doctor. Non-prescription treatments can be added to your cart and purchased directly.
Overall the program costs from $9.51/day - the equivalent (often cheaper) than the price of a takeaway meal. It also comes with unlimited access to doctors and health practitioners to support you on your journey and is almost the same price that pharmacies charge for the medication by itself. Some patients have found they're saving money in the long term as they are eating less and feeling fuller for longer.
Yep. In most cases, weight management solutions can be organised by one of our doctors based on an online visit which may include a video call, or consulting with a doctor by text, and self-reporting your symptoms and your medical history.
Treatment programs can take 2 to 4 weeks of daily use to start seeing visible changes. It can take up to a year to see maximum results. Like all medications or supplements, results may vary from person to person.
Just as with any medicine, there can be side effects even with the best, evidence-based, genuine weight loss medications. You should seek advice from our Mosh health professionals for further information about any side effects associated with the treatments that are appropriate for you. We want you to be 100% informed and comfortable about what you take.
Mosh exists to make men's health easy and we pride ourselves on operational excellence and delivering the best service for all customers. If at any time during your Mosh subscription you are dissatisfied with the Mosh service or support you may be entitled to a credit or a refund on the fee charged for your most recent subscription period. T&Cs apply.
Any other questions?
Contact us