minute read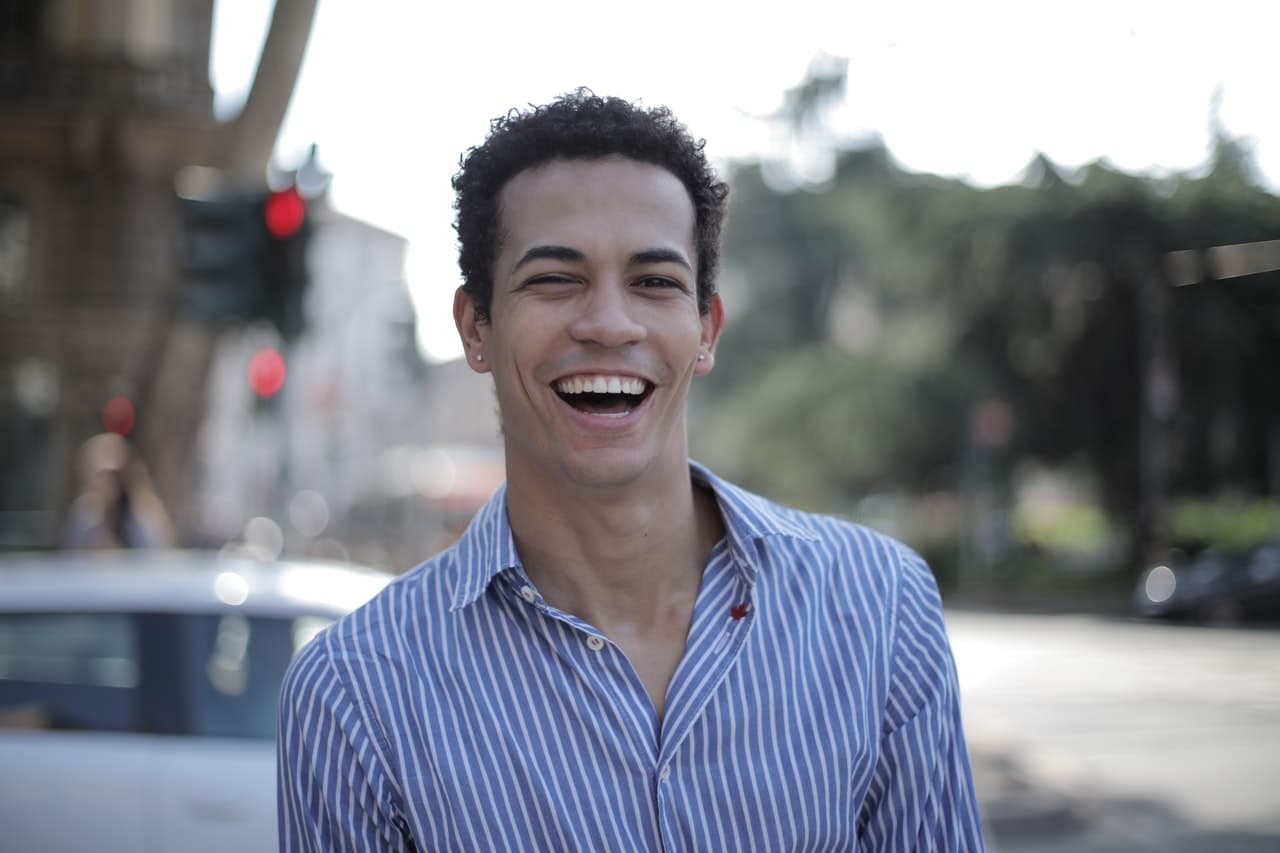 If you're wondering how to fix a receding hairline, remember that the best treatment depends on your medical history, the receding hairline causes, and the application method you find to be the most convenient.
If you're wondering how to fix a receding hairline, remember that the best treatment depends on your medical history, the receding hairline causes, and the application method you find to be the most convenient. For this reason, Mosh offers free online consultations where you can video call or chat with one of our doctors via SMS. Our doctors can recommend a highly personalised hair loss treatment plan that specifies the exact treatment suitable for you, including the dosage and frequency required for you with our hair growth products.
To help you achieve the best results possible, your doctor may recommend a combination of products. For instance, men's hair growth shampoo is often combined with medicated receding hairline spray to nourish and energise the scalp and hair follicles, resulting in more voluminous and healthier hair. 
During online consultation, your doctors will ask you about your medical and family history and the symptoms and patterns of your hair loss. The idea here is to create a personalised hair growth treatment based on these factors. 
Can a receding hairline grow back?
Aside from wondering how to fix a receding hairline, you may also want to know if it can grow back. In many cases, the answer is yes – provided that your hair thinning treatment is a highly personalised one and you stick to your doctor's instructions (dosage and frequency of use). In this scenario, you can expect visible improvements in three to six months, although final results may take up to a full year of regular use. 
Another thing to keep in mind: the sooner you start your hairline hair loss treatment after you first notice it receding, the better results you are likely to get. It's all too common that people only try to address hair loss where the follicles have already died (i.e., hair regrowth cannot occur); in this scenario, you can benefit more from hair transplant options for your receding hairline treatment.
Consistency is another important key to achieve the best results; this means you have to use the products as directed for at least six months to see visible results. If you stop your hairline treatment products, you will eventually lose the new hair you have grown.
If you want to keep your results and prevent thinning hairline in the future, sign up for our hair regrowth for men plan in which you get a new set of medications delivered as you need them. (Subsequent deliveries are made a few days before you run out of your medication for hair loss.)
Other perks when you sign up for our hair loss plan: 
Unlimited free consultations with one of our doctors
Free delivery in a discreet box
No lock-in contract or period, cancel anytime with no penalty
Flexible payment options with Afterpay
How to fix a receding hairline?
To regrow receding hairline and enjoy long-lasting results, it's important to use personalised treatments. With that being said, we offer free online consultations to better serve our clients. 
During consultations, our doctors specify the best dosage (low-normal strength vs. stronger formulations for maximum effectiveness), the most convenient application method (topical, spray, dropper, foam, and tablet), and the ideal complementary products like hair growth shampoos, conditioners, and vitamins to further improve your hair volume, especially along the hairline. 
At Mosh, we offer both prescription and non-prescription hairline regrowth treatments. Our prescription medicines can include an ingredient that prevents testosterone from breaking down into DHT, which is the hormone responsible for baldness. We also have a product that improves hair volume and slows hair loss by widening the blood vessels, allowing more nutrients and oxygen to reach the hair follicles. 
While our prescription treatments require an online consultation with a doctor, our non-prescription products like shampoos and conditioners can be directly added to your cart and purchased immediately. 
How long does it take to fix a hairline?
Once you have learned how to fix a receding hairline, another common question that arises is how long the products or medications will take effect. Unfortunately, there is no way to tell an exact number because each person responds differently to treatments. But to give you a rough estimate, most products start to work within a few months. 
Hair growth products – whether topical, oral, prescription, or non-prescription – don't work instantaneously. They take a few weeks to stimulate the hair follicles, and after this period, it takes another month or so before you notice new hair growth. 
If you want to make sure that products are working, use them daily (some treatments even require twice a day application) and wait for six to nine months. It's important to give your products enough time before you and your doctor decide if they are working for you or not, and if you require a change in dose or treatment. 
At Mosh, some of our clients see visible changes as early as three months; others take around six months. Again, results vary from person to person, even two people with the same type of hair loss.[1]
If you want to learn more on how to fix a receding hairline and our personalised treatments and hair growth products, visit Mosh now or schedule a free consultation with one of our doctors.