minute read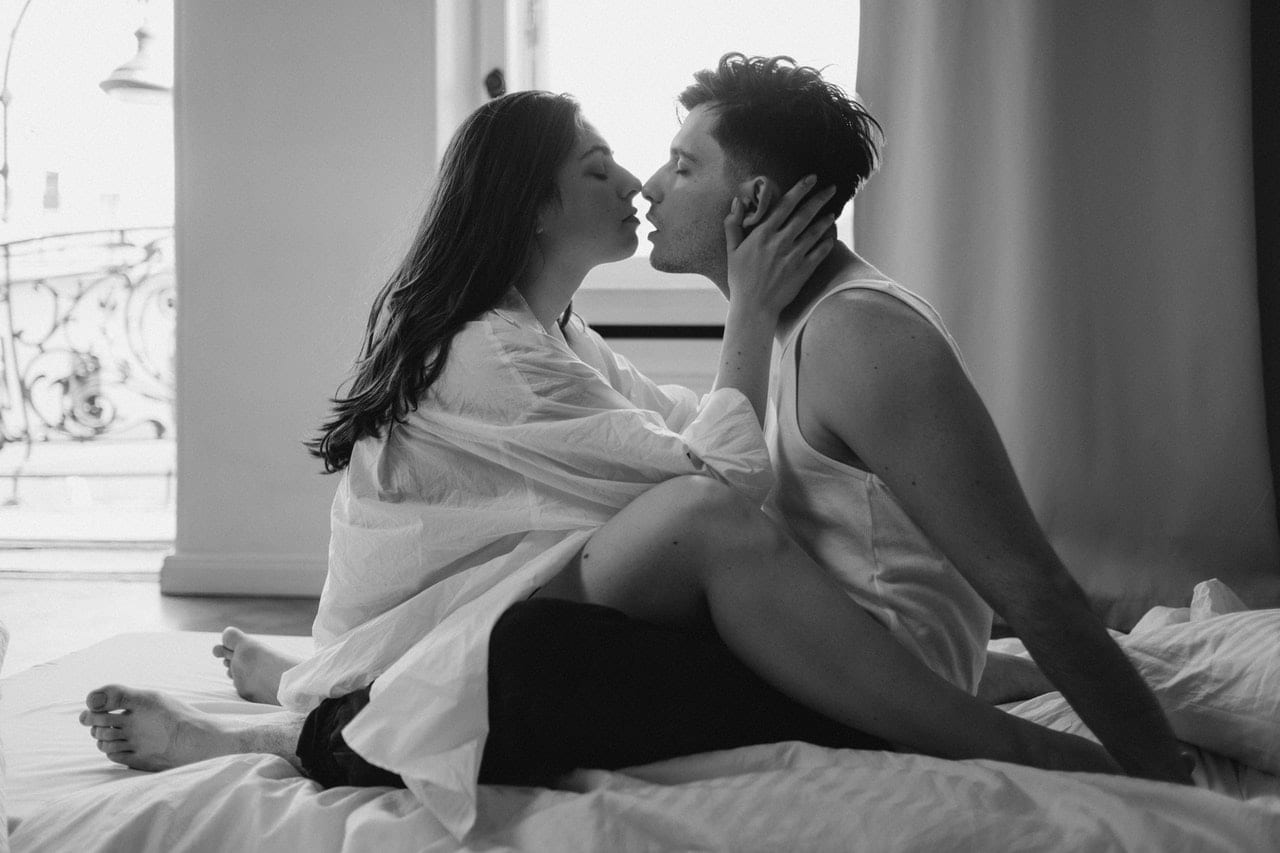 Lasting longer in bed is crucial as increased performance during sex provides a number of health benefits.
If you have been wanting to go to a men's health clinic but dread the awkward interactions, Mosh is here to give you the answers to hard-hitting questions like 'How to last longer in bed?' and 'How to stop premature ejaculation?' Our team of doctors is knowledgeable about all things sexual health and is committed to giving you the premature ejaculation treatment for your unique situation. 
Whether you are looking for safe pills to last longer in bed or other forms of premature ejaculation medication, our services certainly have the solution for you. 
Looking for services outside the realm of sexual health? Look no further as Mosh has everything you need. Our online platform also focuses on other aspects of health such as hair regrowth for men and men's skincare. We even have a psychologist online! With our one-stop model, you can receive advice and treatment from Australian registered doctors. 
Our online doctors
At Mosh, we only work with leading Australia-based doctors who are passionate about men's health. We hire these doctors as contractors – which means that they are not obliged to practice in the way employees do. Instead of being incentivised, they are free to use their own technique and are not bound by unjust prescription quotas. 
With this type of set-up, you can have peace of mind knowing that any doctor here at Mosh is concerned about your well-being. Instead of following procedural rules imposed by traditional clinics, they can go out of their way to make sure that you get the proper treatment to last longer in bed.
Subscribe now to our convenient and discreet service for a solution made for you. Consult online with our doctors and find out how to approach the question 'How to last longer in bed?' 
How important is it to last longer in bed? 
Lasting longer in bed is crucial as increased performance during sex provides a number of health benefits. Here are some of the most interesting advantages of lasting longer: 
Better immune system
Studies have shown that more sexual interactions lead to higher antibodies – specifically, immunoglobulin A (IgA). According to a study by psychologists in Pennsylvania, men and women who have regular or frequent sex have higher levels of IgA, which means they can better fight against the flu and common colds.[1]
Reduction of pain
When you and your partner are sufficiently stimulated and orgasm, your body releases a hormone called oxytocin.[2] This hormone helps raise your threshold for pain. Training yourself to last longer in bed is important as the oxytocin your system releases when you orgasm will help reduce pain like cramps and even headache.[3]
Lower stress
When you last longer in bed, your body relaxes. This kind of relaxation can be beneficial emotionally. It can ease your pent-up stress and make you feel better about yourself, thereby boosting your self-esteem and happiness.[4]
How to last longer in bed? 
Men asking 'How to last longer in bed?' is more common than you think. Among all the sexual-health concerns of men, premature ejaculation is the most common.[5] However, it simply is not talked about enough because it is seen as embarrassing. Instead of avoiding the problem, here are some home remedies to last longer in bed. 
Longer foreplay. Use this technique as one of your tricks to last longer in bed as it greatly increases pleasure and time.
Thick condoms. Try using condoms that are thicker than usual since they decrease sexual sensitivity around your erection.
Slowed pace. Bring down the pace of your movement during sex so that all sensations are steadily controlled.
Regular masturbation. Experiment with regular masturbation to increase stamina and make it harder for you to climax after penetration.
While these common practices and exercises to last longer in bed may work for some people, not everyone will be satisfied with these solutions. With Mosh, you can consult with an Australian doctor about problems related to premature ejaculation. After one-on-one consultations through text, video chat, or call, your doctor will give you appropriate treatment recommendations such as personalised sprays and medication so that you can stop asking, 'How to last longer in bed?' and start having more meaningful moments with your partner.
How long does it take for the techniques/treatments to work?
The time it takes for premature ejaculation techniques or treatments to work depends on how well your body adapts. Here at Mosh, we understand that not all men react the same way to techniques or treatments. There are a number of varying factors that cause men to have premature ejaculation. With our online health platform, you will receive guidance and treatment catered to your specific situation – helping you build a sex life that is more meaningful.
Simply subscribe to our services, and an Australian doctor will review and consult with you through call, video chat, or even text. We will then deliver their treatment recommendations to your home. Using our service, you can avoid one-size-fits-all solutions and embarrassing interactions inside a traditional health clinic. So choose Mosh to find answers to 'How to last longer in bed?' and improve other areas of your sexual health.