minute read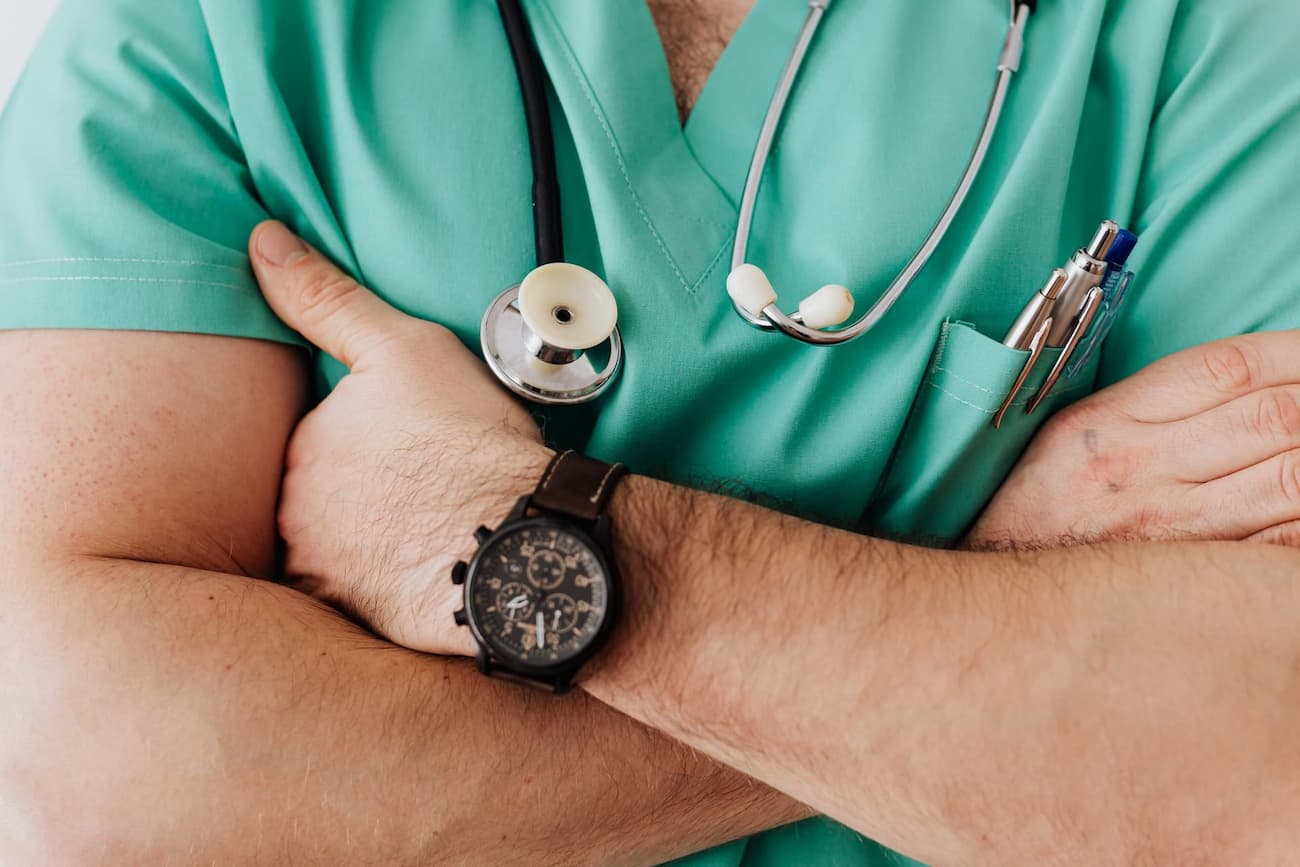 The signs are all there. More hair on your comb, thinner hair on top and that unnerving 'M' gradually appearing on your hairline. You've looked up the symptoms, but you're still not sure whether you need to see a doctor. Don't worry mate, we've been there. Hair loss can be confronting and seeking treatment options can be overwhelming and foreign. Every so often doctor Google just doesn't have all the answers. If you've noticed thinning hair and a receding hairline, it could be time you chatted to a hair loss doctor for a tailored treatment plan.
Who even is a hair loss doctor and what do they treat?
A doctor who specialises in diagnosing and treating hair loss is called a dermatologist. A GP - including one of our GPs at Mosh - can refer you to a dermatologist or dermatology clinic where you can get a diagnosis and personalised treatment plan for your hair loss. 
The most common cause of hair loss in men is hereditary male pattern baldness (technically termed androgenetic alopecia). Male pattern baldness is caused by a mixture of genetic and hormone factors and sets in as an inevitable result of ageing. In saying that, genetic predisposition is just one piece of a big knotty hair puzzle. External factors such as stress, hypothyroidism, vitamin or iron deficiency, antidepressants, blood thinners, or other serious conditions are also causes of hair loss. A dermatologist can assess your symptoms and recommend the most suitable treatment for your hair loss.
Signs that it may be time to see a hair loss doctor 
Hair loss can start creeping in as early as your teens, and some guys start seeing signs of male pattern baldness around their 20s and 30s. The tell tale signs of hair loss are a receding hairline, thinning hair around your temples and the top of your head (often forming an 'M' shape as the sides recede faster than the middle), less hair on the crown of your head and noticing more hair falling out (like on a hair brush, your pillow in the morning and after you shower).
Unfortunately, looking for a quick fix solution with hair loss often isn't the answer. As with all good things, time, commitment, perseverance and seeking the right help from the beginning will set you up for the best hair success. A dermatologist can diagnose and rule out any of the causes of hair loss that don't match up with your symptoms. That way you can get on top of the right treatment plan from the get go. It's important to note that in most cases of male pattern baldness, the earlier you take action, the more effective you'll be at preventing further loss. 
With all this said, we know how daunting visiting a hair loss clinic can be, let alone the gulp-worthy cost of a consultation. That's why our Mosh doctors are here as your convenient, online alternative to visiting an in person hair loss clinic. Our doctors can provide an affordable prescription hair treatment plan, including a free initial hair consult, all from the convenience of your mobile or desktop screen. Our discreet, door-to-door service means you can get the help you need without ever setting foot in a hair loss clinic. How's that for service?