minute read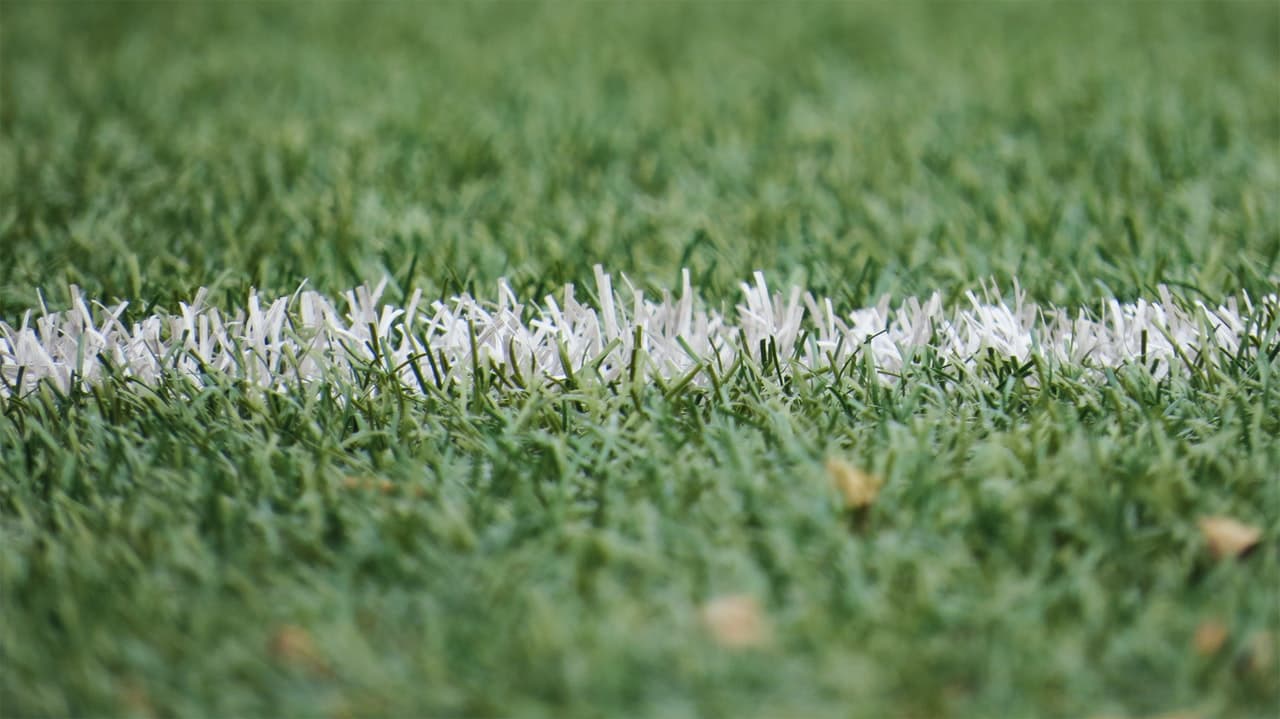 The coronavirus has seen sporting codes fall to their knees. It's been a blow to team morale, the financial losses have been devastating and the fans have mourned the loss of live games that previously brought them together. But despite the setbacks, we're starting to see some light at the end of the tunnel.
Here's the state of play for your favourite sporting codes.
AFL
The AFL season was suspended at the end of March after just one round, where the West Coast Eagles defeated Melbourne in the final game. The impact of the coronavirus already saw the season reduced to 17 games per side, and subsequently, a full game suspension was implemented until at least 31 May.
What have the financial implications been?
The League and all of its clubs were forced to stand down about 80 per cent of staff until 31 May, and the remaining staff have reduced hours. They scored a win, however, when they managed to secure a line of credit with two of the big banks (NAB and ANZ) of reportedly more than $500m – a life line that has allowed them to continue operating during the pandemic.
Given the reduced length of the season, players' wages were cut by 50 percent until May 31, which will increase to 70 per cent if games don't recommence by June. The senior coaches have committed to a 20 per cent pay cut and AFL CEO Gillon McLachlan has also confirmed he will take a pay cut.
Can they complete the season?
Whilst the League desperately wants to complete the season, McLachlan doubts they will be able to fit more games into future schedules. Venue availability, contracts with venues and broadcasters, and the ability of the players to cope with an extended season are just some of the factors that need to be taken into account and are currently being assessed. 
A review of the situation is ongoing and will determine if a further suspension period beyond May 31 is required. At this stage, the League is waiting until May 11 to confirm a potential return date. Whatever that date is, clubs ideally want a month's notice before play resumes. 
Despite the unknowns, McLachlan is remaining hopeful. An ideal situation in his view would see the remaining 144 games and a yet-to-be-determined finals series, be completed by December 31.
What will play look like once it resumes?
Once play resumes, it will be without crowds, and the games will look a little different. A 'hub concept' will be implemented, which would see teams split into three groups and isolated in different states where they'll play round-robin matches. Alternatively, there could be one mega hub involving all 18 clubs. 
As things stand, the Northern Territory is very likely to be considered for one of the hubs, given they have the lowest number of coronavirus cases in the nation. 
Whichever venues are chosen, accommodation within 60 minutes of the stadiums will be required.
But logistics aside, some players from around the competition have expressed doubt about being away from their families for an extended period (potentially up to 20 weeks), and may decide to pull out.
What safety precautions are being taken?
Some clubs are training in smaller groups. They've reduced their amount of face-to-face contact, enacted physical distancing within their walls and discouraged players from spending excessive time in public. Many have also cancelled media opportunities while others have a two-metre-gap rule between journalists and players, or are conducting interviews online.
If a player tests positive for coronavirus, the AFL has agreed to suspend the entire competition for a minimum of 30 days.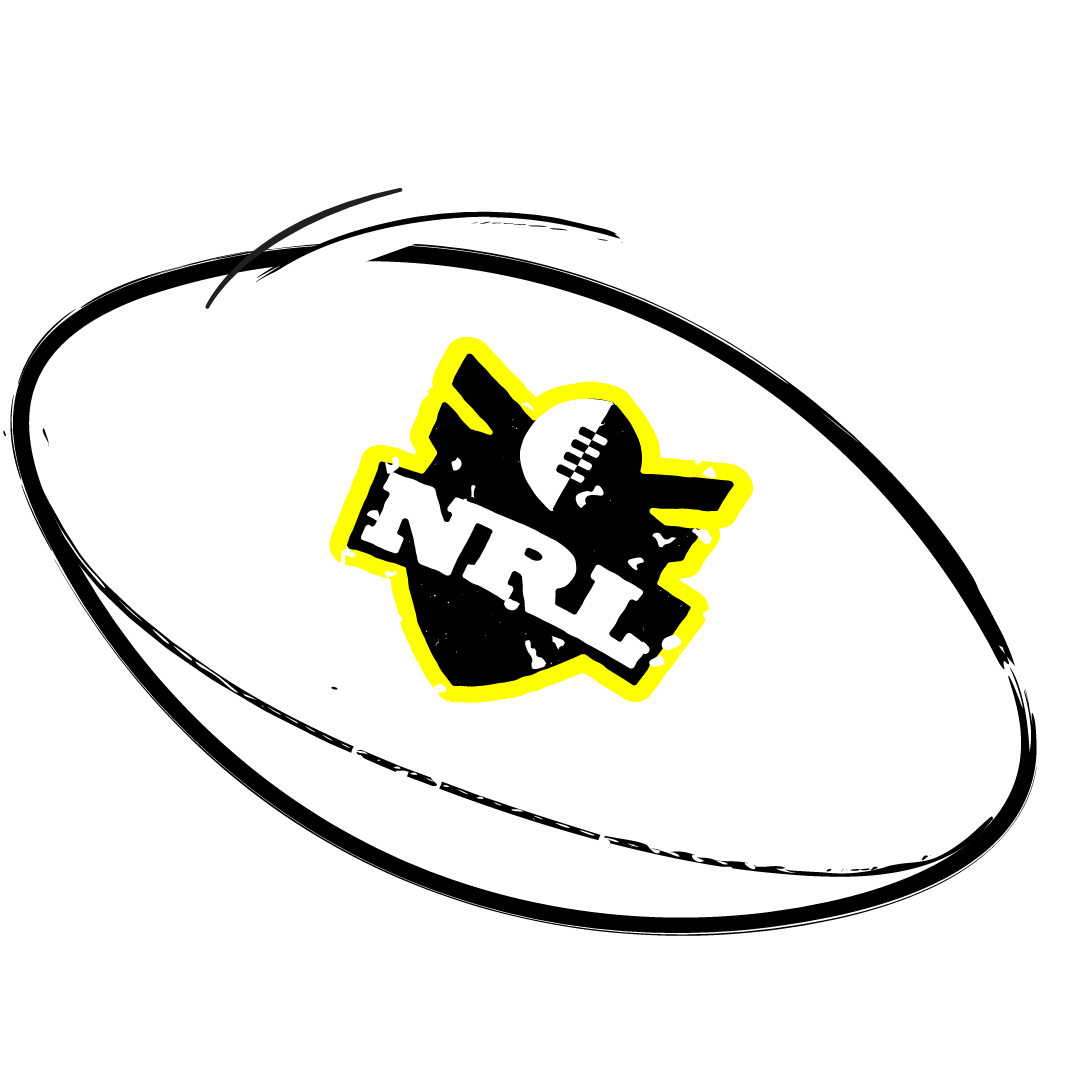 NRL
The NRL season was suspended at the end of March after only two games were played in empty stadiums. In a desperate effort to find ways to continue play despite the coronavirus restrictions, 'Project Apollo' was established – a think tank (that sounds more like a lunar mission). The group was tasked with giving the NRL a smooth landing when the season resumes, and it seems they've managed to do just that…minus the smooth part.
Negotiations for a season relaunch have occurred amidst some major changes, sad times and controversies. NRL CEO, Todd Greenberg resigned after four years on the job, Wynnum-Manly Seagulls hooker Mitch Cronin tragically died just before his 28th Birthday, and three NRL stars were fined for flouting social distancing rules, bringing the game into disrepute. So, it's been a bumpy ride to say the least!
When will play return and what will it look like?
Despite not yet having Government approval, the NRL is planning a season restart on May 28, with teams set to begin training on May 4. After negotiations were finalised with broadcasters – Nine Network and Fox Sports – it was agreed that there will be a 20-round competition restructure, which includes the two rounds already played. Points earned in those two rounds will carry over to the extended competition.
When play resumes, it's likely that the 16 NRL teams will be based in NSW. The League are hoping for a five-night footy feast to kick off the relaunched season with a western Sydney derby to take place on Monday night, June 1. More details on upcoming matches will be released soon.
If all goes to plan, the finals will be played as usual in the first week of October, and the grand final will be played on October 25. The State of Origin will be played in the weeks following the grand final.
What about the NZ-based warriors?
One of the biggest hurdles the League faced was getting the New Zealand-based Warriors to Australia, but that issue was solved when, on May 2, the Warriors were given approval to take part in the NRL season return. All except two team members flew into Tamworth the next day after Tamworth's domestic airport was given an exemption to accept a one-off international flight. Training has already begun, despite the team having to serve a 14-day isolation period.
The two team members who remain behind in NZ are hooker, Nathaniel Roache, as he was feeling unwell on Sunday morning, and winger, David Fusitu, who stayed behind for personal reasons and will join his team mates as soon as possible.
What safety precautions are being taken?
Project Apollo has been working on a set of new health and biosecurity protocols in order to ensure player and staff safety when the seasons resumes. Although players won't be required to comply with the 1.5 metre distancing, they will need to adhere to the state and federal occupational health and safety laws, and will have additional code-imposed measures including: 
increased player testing
playing in empty stadiums
a restricted schedule that limits travel
a mandatory COVID-19 training module
the social isolation of players inside their homes, except for essential business and travel
tough sanctions for rule violations.
These measures are only proposed, and have yet to be approved by the state and federal governments.
Critics say that regardless of the strict health measures, resuming play is setting a bad example a could contribute to a rise in cases, which would send us back into stronger restrictions.
What have the financial implications been?
The suspension of play in March meant the League was suddenly denied a bulk of its income – upwards of $10 million each week.
Clubs were forced to stand down staff and slash costs almost overnight, but that has been mitigated by the Federal Government's Job Keeper payment, which has allowed clubs to re-employ staff on reduced hours and pay.
The players were able to secure two months of pay while the competition is in hiatus, totalling $24.6 million across the board. Beyond this, they will forego five months' salary if the 2020 season does not kick off again. If it does, players will receive a minimum of 29.5 per cent of any additional net revenues over the revised forecast received by the NRL.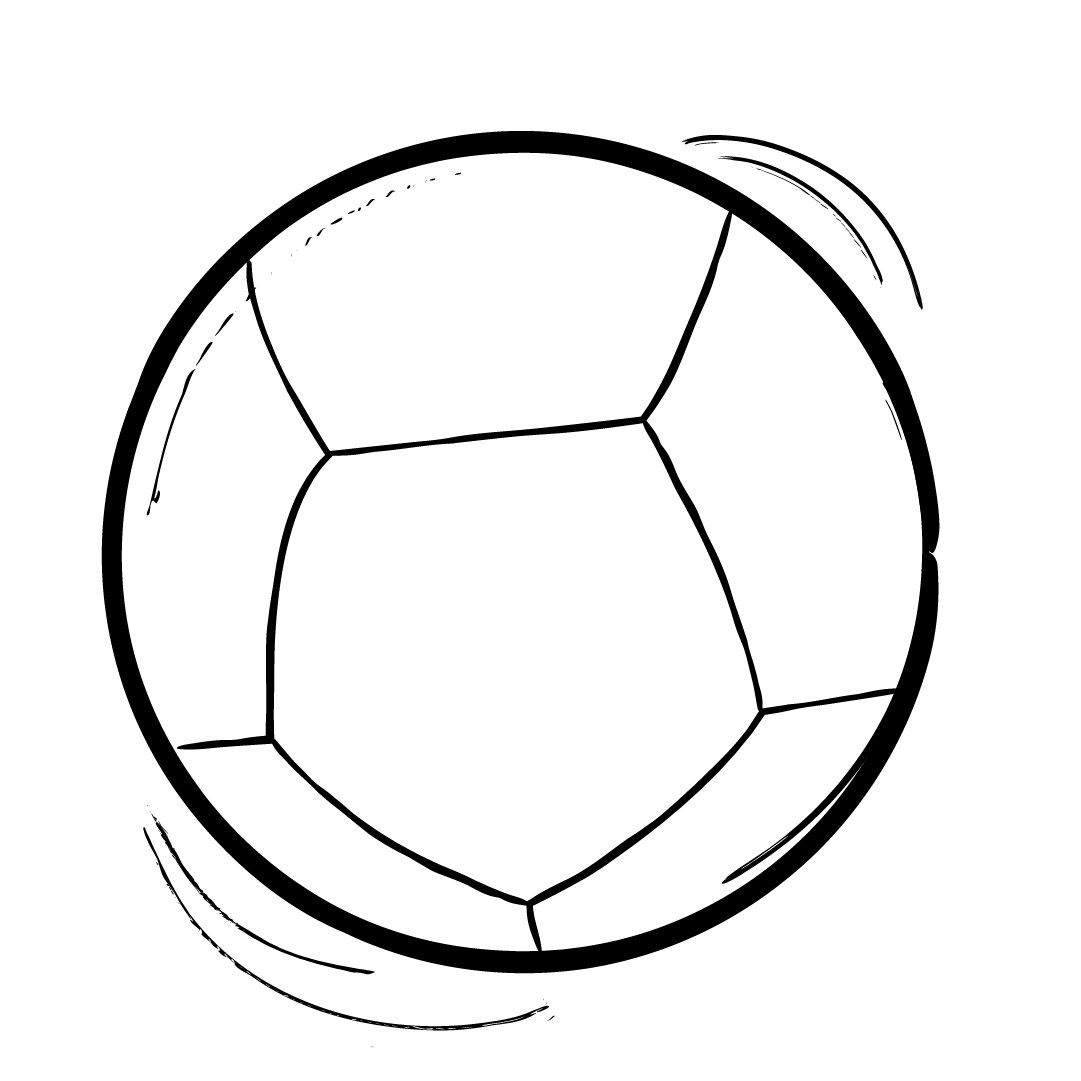 Premier League
The Premier League season was interrupted on March 13 due to the coronavirus, which has claimed over 20,000 victims in the UK. Despite this setback, all clubs remain committed to playing this season's 92 remaining fixtures.
As things stand, Liverpool is 25 points ahead of second-place Manchester City with Leicester and Chelsea rounding out the top four.
When is play likely to resume and what might it look like?
In what has been dubbed 'Project Restart', clubs and stakeholders continue to hold regular meetings to discuss the best options for resuming play. At the moment, there is talk of a June 8 resumption – a pretty ambitious goal given the scale of the coronavirus in the UK. The restart will depend on clubs being able to create a return-to-play protocol that is approved by the government and its heath advisers.
Assuming that happens, 92 remaining matches will be played behind closed doors over a six-week period at 'approved stadiums' that are yet to be determined. A three-week pre-season starting May 18 will allow players time to prepare. 
Players from Arsenal, Brighton, West Ham and Tottenham have already returned to their respective training grounds, whilst still observing strict social distancing guidelines.
What safety precautions are being proposed?
The protocol includes a hotel lockdown plan that would see a Premier League team occupy a nominated hotel for up to six weeks in order to fulfil their remaining nine fixtures - some teams have 10 games left.
The away side would then travel and occupy a separate section of the hotel for a short duration and that would then be deep cleaned after they had checked out. 
Coronavirus testing at venues would be ramped right up. Every venue would limit the number of people allowed to be present, with some estimating a minimum of 300 people will be required at each game, including officials, staff and media. But with estimates like this, they could require more than two million tests. Add to that the numerous expensive logistical details that still need to be sorted and it remains to be seen whether this protocol will be approved.
Furthermore, British Prime Minister, Boris Johnson, may extend lockdown until June, which would derail all plans.
Will players take pay cuts?
Given the massive financial black hole that the clubs are facing, with match-day and commercial incomes lost, and uncertainty over broadcast deals, the Premier League proposed that players take a 30 per cent pay cut for 12 months. It also said it would make a £20 million ($40.7 million) donation to 'charitable causes,' including the National Health Service (NHS). 
The players, however, have rejected the move by clubs to enforce a pay cut. They said they would only agree to one if all the money saved went to the NHS or other charitable funds, but they will not agree if it's kept by the clubs.
The clubs haven't actually lost the hundreds of millions in broadcasting yet, which is why the players want any pay cuts to be on their terms. Negotiations between players and officials are still taking place. 
If the pay cuts are taken, the Professional Footballers' Association claims that the British Government would lose more than £200 million ($409 million) in tax.
Cricket
While the winter sporting codes have been flailing throughout the pandemic, it was thought that Australian cricket – a summer sport – would be spared the calamity. 
Despite the final round of the March Sheffield Shield being cancelled on March 15, and Australia's two-Test series against Bangladesh (originally planned for June) being postponed, there was assurance in early April of enough equity and agility in the business to absorb the immediate financial impact of the virus. But just a few weeks later, things started to look very different. 
What are financial implications?
Cricket is not in the strong financial position that perhaps many of us thought it was, and the coronavirus has seen it enter a cash crisis.
To explain a little, cricket operates on a four-year business cycle. Four years ago, it had almost $198 million in cash, but its most recent financial report shows its now at its lowest point in that cash cycle, with only, $26 million.
Whether that's entirely a result of financial mismanagement remains to be seen, but this harsh reality has forced Cricket Australia stand down its staff (with the exception of skeleton staff) effective April 27, until July. Many staff are upset they've taken 80 per cent pay cuts, while the executive team is short only 20 per cent.
The executive team, which is now effectively working seven days, won't be paid any short-term incentives, and started their pay cuts a couple of weeks in advance of the Aril 27 stand down.
When will play resume?
Cricket Australia – like all sporting bodies – is planning for a return to training and play, but no one is certain when this will be and many scenarios are being considered.
They remain optimistic, however, that the 2020-21 men's and women's home summer – scheduled to begin with the men's Twenty20 World Cup in October and November – will proceed, even if it is without crowds. But that plan will be derailed if travel restrictions are extended till the end of the year.