minute read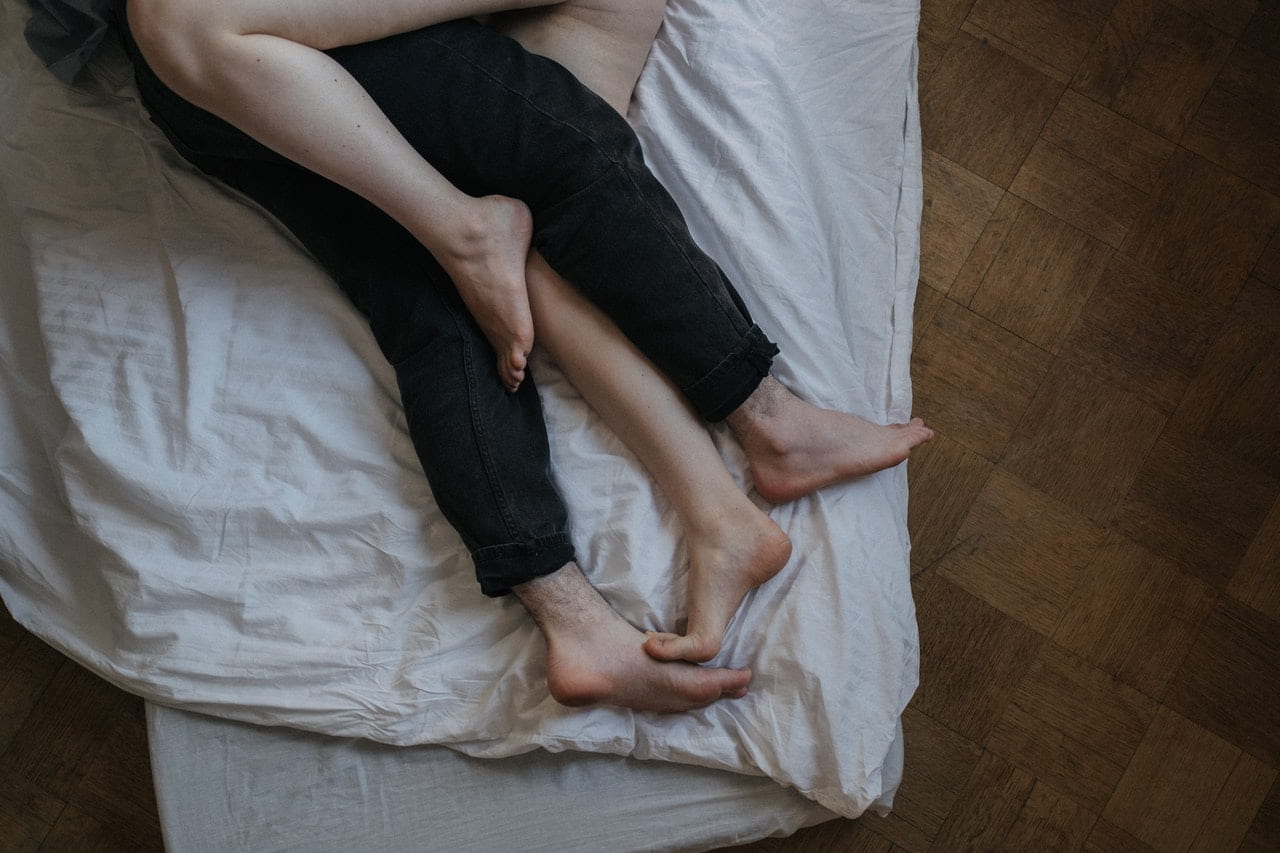 The question "How to stop premature ejaculation?" is not uncommon in this day and age.
Sexual intercourse has evolved and is now more than just a primal biological call. Back in the early centuries, it was actually beneficial for you to finish faster.[1] It meant that you could pass down your genetics quicker to create more offspring. However, nowadays, it is more about fulfilment and pleasure with your partner. 
Here at Mosh, we understand the personal and medical complexities associated with sexual intercourse. That is why we are here to bring you premature ejaculation medication or premature ejaculation treatment based on your unique needs. We understand that not all men are the same, so why should treatment be? 
Mosh clinic model
Mosh is not a traditional men's health clinic but is 100% online. If you have been scouring the internet for a sexual care clinic, anti-ageing clinic, or hair loss clinic near you, you can stop now because Mosh has all the services you need but with the advantage of convenience. Instead of powering through awkward and embarrassing interactions outside your house just to get pills to last longer in bed, you can consult with one of our doctors through video calls, phone calls, or even text messages. 
We have committed and passionate doctors who genuinely care about your sexual health. So ask all you want – 'How to stop premature ejaculation?' or  'How to last longer in bed?' Whatever burning question it may be, our AHPRA-registered doctors will surely give you answers that have a medical basis. 
You can rest assured that any doctor working on the Mosh platform wants what's best for you. With our clinic-contractor model, our doctors are not hired as employees. This means that they do not have to follow business mandates. Instead, all they have to do is focus on your sexual health needs and give you a personalised premature ejaculation prevention plan that tops even the best over-the-counter generic option.
So hurry up and get a move on! Sign up to be a patient today! 
What is premature ejaculation? 
When answering the question 'How to stop premature ejaculation?' it is important to define what it is first.
Premature ejaculation is when there is a lack of control with regard to penis sensations. As a result, you orgasm too quickly during sexual intercourse. However, a definition like this still leaves some grey areas as the portion 'too quickly' is subjective in nature. 
For instance, one man may look for tablets for premature ejaculation because his partner wants more from him. On the other hand, another man may look for similar premature ejaculation cures because he wants to prolong his orgasm. 
Average time
A 2005 study showed that a man's average ejaculation time during sexual activity is 5.5 minutes. Another study in 2008 suggests that the normal climax time for men should be about 3 to 13 minutes after penetration.[2]
From the results of these studies, it's not hard to see that the 'proper' amount of time would depend on you and your partner. While those studies give you results with actual figures, they are only meant to be a guide as sex and relationships vary. 
For some couples, sufficient satisfaction and stimulation may already be reached after a few minutes. On the other hand, some may find that their partner is consistently ejaculating before they want them to. 
To curb feelings of frustration that relate to the question 'How to stop premature ejaculation?' it is best to consult with a doctor at Mosh. 
What are the causes of premature ejaculation? 
There are a number of psychological issues that lead men to search for premature ejaculation supplements. Here are the two most common psychological issues men face:
Depression
Depression is a two-way stream when it comes to premature ejaculation. Research states that depression can cause difficulty to last longer while premature ejaculation can also make your current depression diagnosis worse. This is why men even look towards antidepressants when they feel bad things are down.
Performance anxiety
Performance anxiety leads to constant thoughts about your rapid ejaculation rate. This type of thinking can be bothersome when you're trying your best to last longer in bed. Overall, performance anxiety can leave you in a rut and make you believe that you can never change for the better. 
How to stop premature ejaculation?
Here's how to stop premature ejaculation at home: 
Slow movement. By slowing down your pace during sex, you will strengthen your pleasure control.
Sufficient foreplay. Don't just dive in head first – make your partner feel loved while you are delaying your climax.
Condoms. A thick condom could be an effective premature ejaculation fix as it reduces the sensation your erection feels.
Regular masturbation. This practice exercises your ability to last longer as it gives you an opportunity to test your patience without pressure. 
While these remedies for premature ejaculation may work for some men, others would prefer a medical solution to the question 'How to stop premature ejaculation?'
With Mosh, you can get a personalised treatment plan when you consult with one of our doctors. Through our services, you get all the information and products you need right in the comfort of your home. So sign up today to get a premature ejaculation solution that fits your current situation.