minute read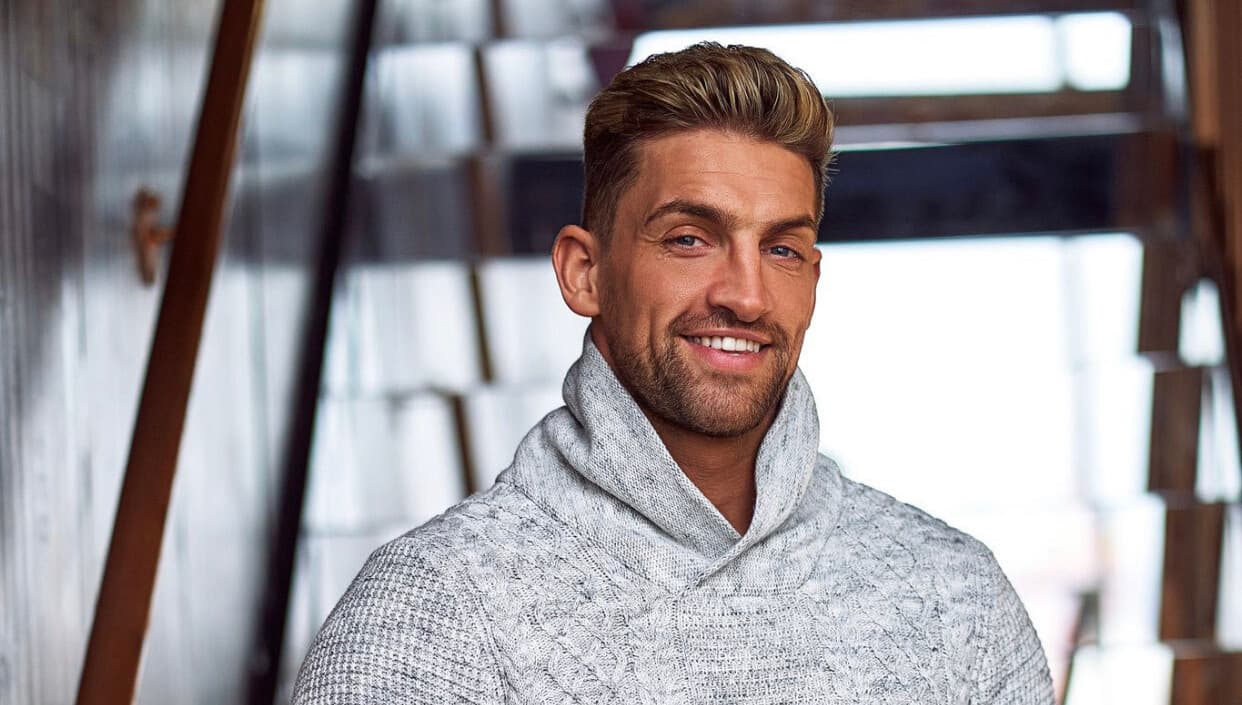 As winner of the 2020 Australian Adult Industry Award and previously crowned 'Best Aussie Porn Star', it's safe to say Jake Ryan is a household name in the adult industry.
Like a professional athlete, a pornstar must always be at the top of their game. And - as we know here at Mosh - that's no easy feat. The burning question on our mind is how Jake remains so calm and collected (and erected) when all cameras are on him during sex. We sat down with Jake to find out all his tricks and tips for keeping it up in a high pressure environment.
"I think your mind is the most important. It's the strongest thing in our body. It can be the best thing for you but also your worst" Jake said. He firmly believes that men's health, and in particular their mental health, plays a crucial role in staying power. "As someone who suffered from mental health issues in my younger years, I know firsthand how that can impact you. If you're unhappy or your mind is distracted, it can take over and really block you getting to that point of full erection."
Going back to the athlete analogy, Jake says that preparing for a scene comes down to his mental game more than anything else. "Guys often think you don't masturbate for days or you have to stick to a certain particular set of rules. I would say it's more going in there happy and clear-headed. If I'm stressed out or there is something troubling me, I feel it can hinder me a bit."
As for erectile dysfunction? Well, that can happen to pornstars too. "Personally, I think a lot of ED can be a mental block, and once it's there it's hard to get rid of". Jake suggests switching things up by taking turns with foreplay and oral and trying not to be too hard on yourself when it happens. "I think if someone's struggling or experiences it, it can knock their confidence."
We here at Mosh know ED can come down to a lot of factors, including both physical and psychological. Our team of expert doctors are here to help you figure out what's causing it, tailor a personalised treatment plan and deliver it to you discreetly.
For many guys, watching porn creates false ideas and expectations about how a regular man performs in sex. "I think the common mistake is to compare yourself to a pornstar or the scenes you see in porn. Porn is to cater for the audience and not personal preference," says Jake. Instead, Jake recommends focusing on what works for you and your partner and spending some time exploring what you both enjoy in bed.
Jake also thinks healthy lifestyle choices are the key to reducing erectile dysfunction. "It's like a car, if you flood the engine (i.e. you're tired) or you fill it with the wrong fuel (i.e. your diet) then it simply won't perform the way you want it to." In order to perform to his full potential, Jake eats a healthy diet, works out regularly and ensures he's had a good night's sleep before a scene. "If my endorphins and testosterone levels are at their highest from exercise and diet, my body will respond", he says.
Beyond Jake's personal experience, evidence shows that low sex drive can happen for reasons such as stress, fatigue, relationship issues, medications and diet and exercise habits. While we should all strive for healthy habits, the reality is that sometimes life gets in the way. That's where vitamin supplements can help make up for what may be lacking from your diet or routine. For those of us needing that little extra boost, Mosh's Energy Libido vitamin is here to help. It contains ingredients designed to support energy levels and enhance sexual function in men, including the aphrodisiac Tribulus Terrestris, Zinc to support sperm health and testosterone levels and vitamin B6 for relieving fatigue and promoting a healthy immune system.
Jake may have years of experience under his belt, but it's not without experience and listening to his body that he reaches peak performance. For advice on how to improve your own sexual function, from erectile dysfunction to premature ejaculation and increasing libido, book in for a chat with one of our expert doctors at Mosh today.